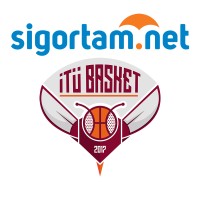 In an exciting game JBA USA continue their winning streak yet again in Turkey with some good performances from Liangelo Ball, Curtis Hollis, Jordan Ray, and Deon Lyle, JBA USA won by a score of 154-130. A game that was super fast from the get-go as usual JBA USA had this one all along, up by seven after the first quarter they extended their lead to twenty points going into half time.
Sigortam made a run in the third quarter bringing JBA USA's lead down to 14, but JBA USA would take the game from their, playing a great fourth quarter behind Gelo Ball and Curtis Hollis the JBA squad increased their lead into the twenties once again and didnt let the game slip away.
The JBA USA squad learned some valuable lessons in this game they can take to help continue this ridiculous win streak they are on right now.
Curtis Hollis is More Than Just a Scorer
Before this game I was saying Liangelo Ball should take a playmaking role for the JBA USA squad, but after watching this game I think that it should be Curtis Hollis taking that role instead. Curtis Hollis not only finished the day with 40 points, but also with 11 assists, and 10 rebounds. Hollis can do everything on the offensive end and in the absence of Lamelo Ball he may just be the best player on this team.
Harrison Reiger Needs More Game Time
Harrison Reiger has not played a lot on this tour, I think that should change, every chance Harrison Reiger gets to play he shows a different dimension of his all around game. Reiger scored 5 points in very limited minutes today and capped the game with a buzzer beating three ball. Reiger has waited patiently for his chance to come in this tour and its time to unleash him on their opposition.
Another good game for JBA USA is in the books, but they need to continue to take lessons from each game to ensure they get as much as they can during the JBA USA tour.