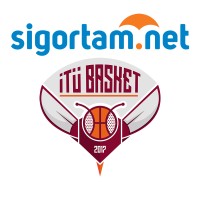 JBA USA continue their tour of Europe in Turkey, playing their second game in Turkey after defeating Yesilyurt 140-102 behind a 47 point effort from Jordan Ray who has stepped up big time in the absence of Lamelo Ball and Jerrell Springer. Ahead of this next match in Turkey the JBA USA team is in high spirits after winning 10 in a row and counting.
The next game against Sigortam Basket is sure to be an exciting one with some top players to show against the JBA. Sigortam score 90.4 points per game showing that in the european game they are capable of running a high pace, so their will be less adaptation needed to keep up with the USA squad.
Sigortam's top scorer is Cenk Akyol who scorers an impressive 26.2 points per game, on the boards Jerome Frink leads the way with 6.8 rebounds per game, and their leading passer is Cenk Akyol as well showing he is more than just a scorer. It is clear that for JBA USA Cenk Akyol is player that they must contain or obtaining victory and extending their winning streak will be extremely difficult to do.
Their are important things JBA USA must do to make sure that they can keep winning and go undefeated in Turkey.
Let Jordan Ray Operate
Jordan Ray has been hot as of late for the JBA USA squad and often times in basketball giving the ball to the hot hand is how you win games. Jordan Ray is coming off of a 47 point performance and giving him his room to score and make plays in this game will make it that much easier for JBA USA to grab a win.
Give Calvin Brown his Minutes
Calvin Brown has been getting more of a chance lately to show off the talent he showcased in New York over the summer and that should continue in the next game, Brown is a great switch player and hustler on the defensive end and can get easy buckets on offense, he is the perfect type of role player to help this JBA squad continue to perform.
Let Gelo Get The Ball
its been a little while since Liangelo Ball has had a big performance for the JBA squad and a lot of that is because hes basically become a spot up shooter for them. Gelo should be allowed to have a ball-handling and play-making role in the offense to expand his role and show to scouts he is more than just a shooter.
Based on the last game this JBA squad is to athletic and to talented for these Turkish sides and I expect them to cruise to victory by a score of 137-110 in this one and continue on their crazy win streak across Europe.